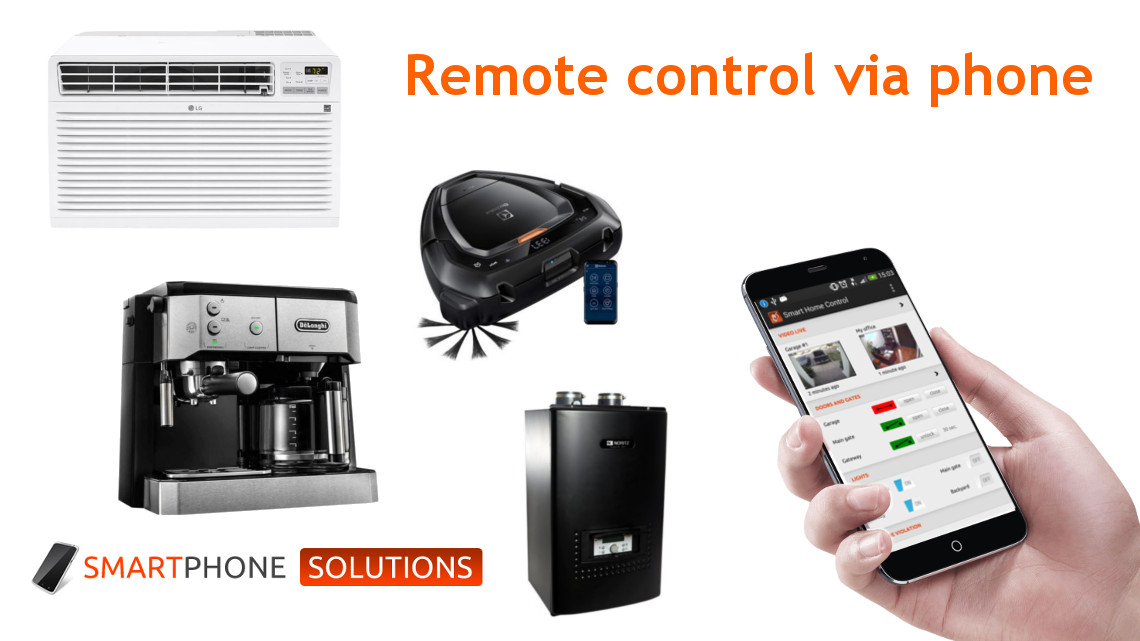 How control home electronics with smartphone and smartwatch
April 3, 2020
Thanks to our solution you will be able to use your smartphone and smart watch to control popular devices that you have in your home We offer integration with air conditioning, coffee machines, TVs and heating devices.
In this guide we will present the necessary steps to be taken to connect your phone or smartwatch to control your smart home and various electronic devices.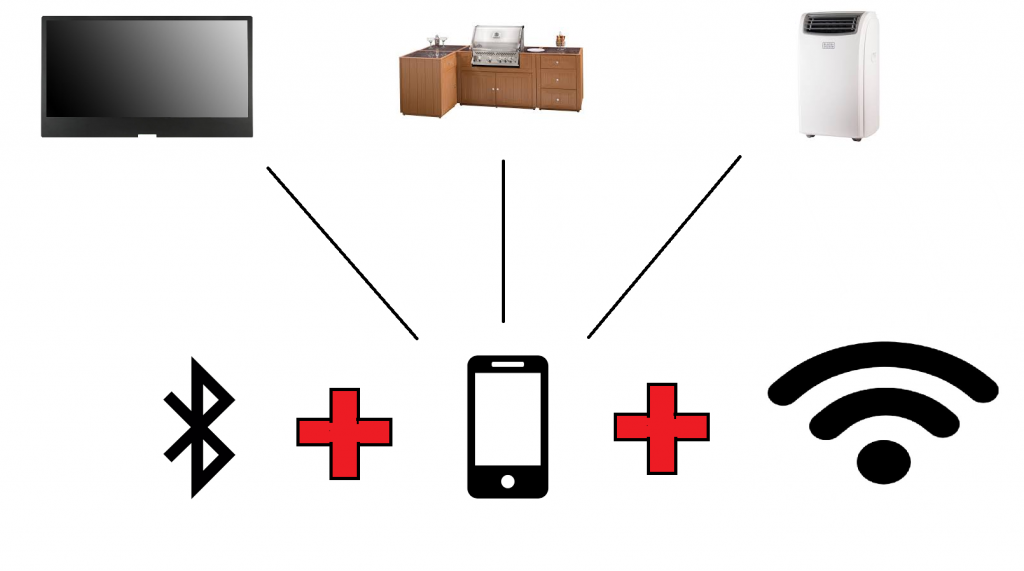 How it work – technical summary
In our solutions we use a number of technologies that enable wireless communication with the integration of devices, including low-emission Bluetooth, NFC, WiFi communication and the Internet using LTE.
Often our solutions requires physical physical interference in the device to switch oraz bypass communication buses or short circuits using electromagnetic relays.
Our research team is constantly working on the development and miniaturization of our solutions, however, please note that not all devices are able to integrate with our SHS Box central hooks.
Despite this, we often modify the software and expand the equipment by installing additional communication interfaces, e.g. CAN, ODB2, GPIO, Z-wave, LAN RJ45 and USB.
The main goal of our activities is to standardize communication protocols for two currently popular solutions based on low-emission radio transmission, which include: Zigbee and Z-wave.
We constantly cooperate with equipment manufacturers in order to exchange documentation of experience in the field of construction and integration possibilities of our solutions with suppliers of equipment and communication components.
In addition to cooperation in such standards, Zigbee and Z-wave we design and manufacture our own intermediary devices that will comply with these standards.
Devices that work with Zigbee
Some well known smart home brands and devices that support Zigbee (otherwise known as Zigbee certified products) include:
Philips Hue
Samsung SmartThings
Amazon Echo Plus (with Alexa for voice controls)
Hive Active Heating and accessories
Honeywell thermostats
Ikea Tradfri
Innr
Belkin WeMo Link
Yale smart locks
Sengled smart lights
ADT Security Hub
Wink hub
Somfy blinds and drapery motors
GE Appliances
LG SmartThinq
Lux Konoz
Which devices works in Z-wave standard?
Many big name brands also support the Z-Wave standard – and you can see all the certified products on the official website. Here are some of the highlights:
Samsung SmartThings
Honeywell thermostats
Hogar Milo (with Google Assistant for voice controls)
ADT Security Hub
August smart locks
Fibaro smart sensors
Yale smart locks
Logitech Home Harmony Hub Extender
Somfy
GE Appliances
LG SmartThinq
Kwikset smart locks
How to connect your smartphone with home equipment
Here we start the main part of our guide that will help you integrate your smartphone and use it as a universal remote control to control many popular devices that you have in your home
Step 1. Check if your smartphone could be used as universal remote controller.
The basic requirement for the phone is that it has Bluetooth and NFC communication. The list of telephones that have these functions is given below.
Click here for complete list of phones with NFC Feature
Step 2. Make sure that device you want to connect is supported by SHS Box solution.
Please select the type of device you want to integrate with your smartphone from the list below and click on the icon to learn the technical details of this type of product
If your product is not available on the list above, click here
Step 3. Use the guide in the form of articles available for each of the types of integrated devices in your smartphone
For TV set integration with smartphone – click here
For gas boiler integration with smartphone – click here
For air-conditioner remote control – please click here