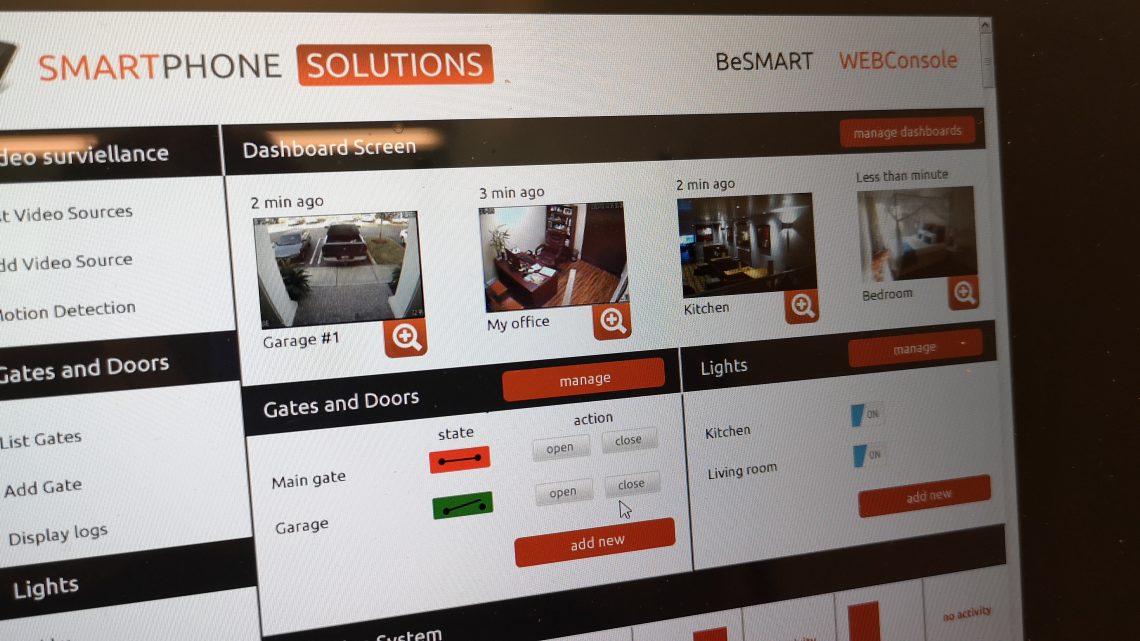 What is BeSmart Web Console
March 19, 2020
BeSmart WebConsole is our web application to configure whole BeSmart system.
Thanks to the the Be Smart Console, you can determine and define many parameters of your house by the web-browser.
The page is divided into sections corresponding to individual elements. On the main page dashboard screen is displayed, where you can find latest images from the cameras placed in the home.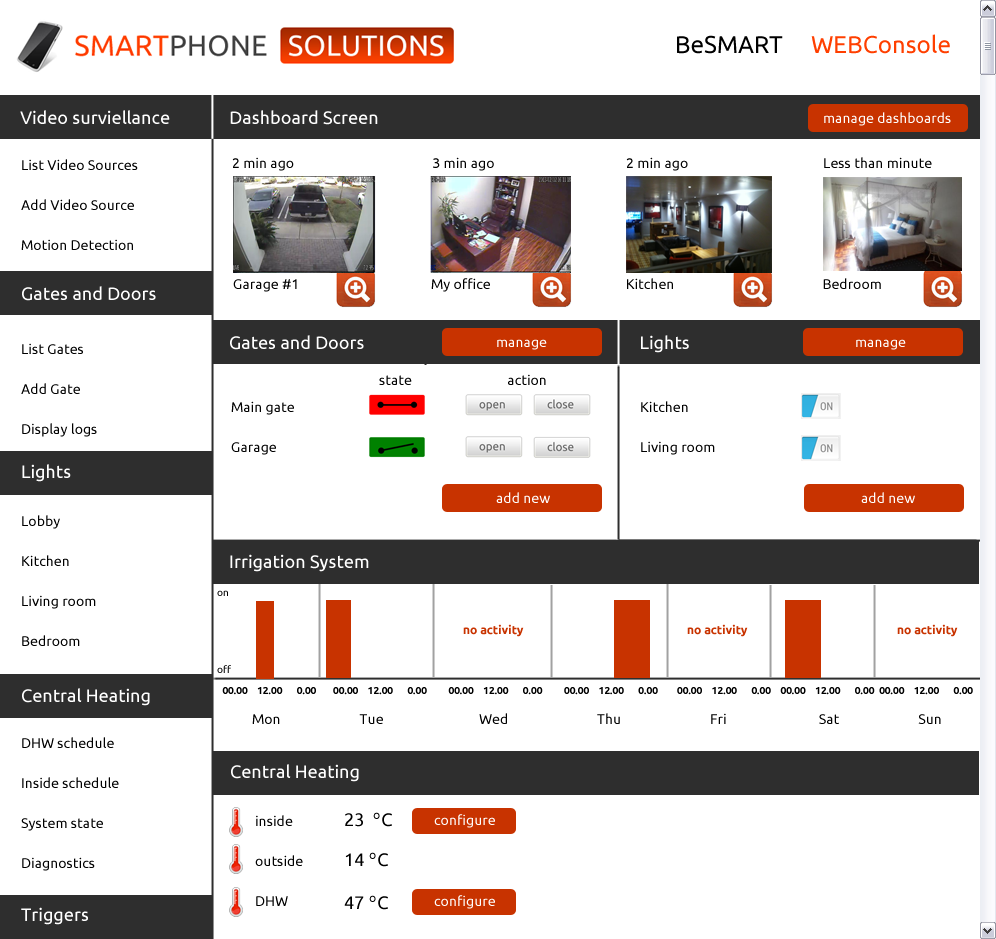 Dashboard screen could be personalized according to your needs.
On the Video surveillance section you can list video sources, add video source and set the parameters of motion detection. On the Gates and doors section you can list gates, add new gate and display your logs.
On the Lights section you can set the parameters of each section of your house, for example lobby, kitchen, living room, bedroom.
On the Central Heating section you can control DHW temperature Schedule and  Inside temperature schedule. You can also view the whole system state and make some diagnostics.
Irrigation system can be configured to show the time schedule of working hours. Central heating show actual temperatures, and allow to configure them.
How to setup your BeSmart server – free version ?
Fist of all, you need to collect some hardware stuff. Please check the list:
Raspberry PI – (model B) with power supply connected to your WiFi or LAN network – find out more
SD Card with at least 2GB Capacity with Raspbian distribution inside. 
Hardware endpoint components like relays, sensors and servo-mechanisms.
Next please read the following article: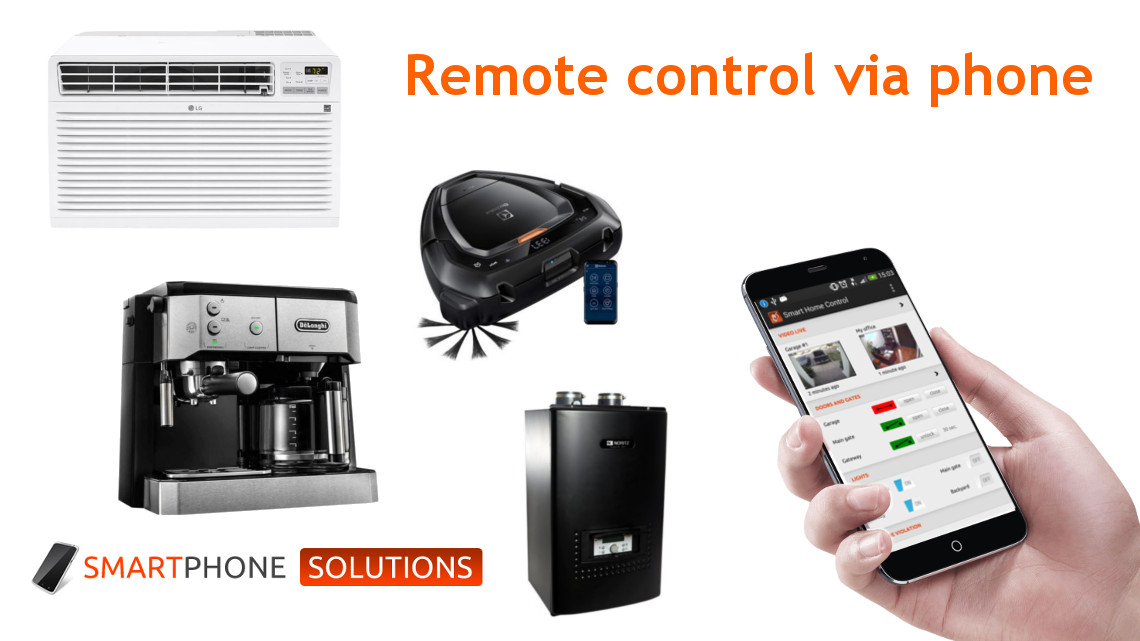 How change your cell phone to all in one remote control in your house
Thanks to our solution you will be able to use your smartphone and smart watch to control popular devices that you have in your home We offer integration with air conditioning, coffee machines, TVs and heating devices.
How to prepare clean Raspberry PI to work with BeSmart Server ?
I assume that you successfully logged to SSH Console of you Raspberry PI as root or you have connected your device via HDMI to external display (TV, monitor) and you have USB keyboard attached to your RPI.
If you also configured your internet connection properly and set-up apt-get repositories , you can run as root:
apt-get install apache2

apt-get install mysql-server

apt-get install jre
If you have problem with configuring apt-get repositories please contact our tech-support