What is BeSmart Web Console
March 19, 2020
BeSmart WebConsole is our web application to configure whole system. Using the Be Smart Console, you can determine and define many parameters of your house by the web-browser. The page is divided into sections corresponding to individual elements. On the main page dashboard screen is displayed, where you can find latest images from the cameras placed in the home.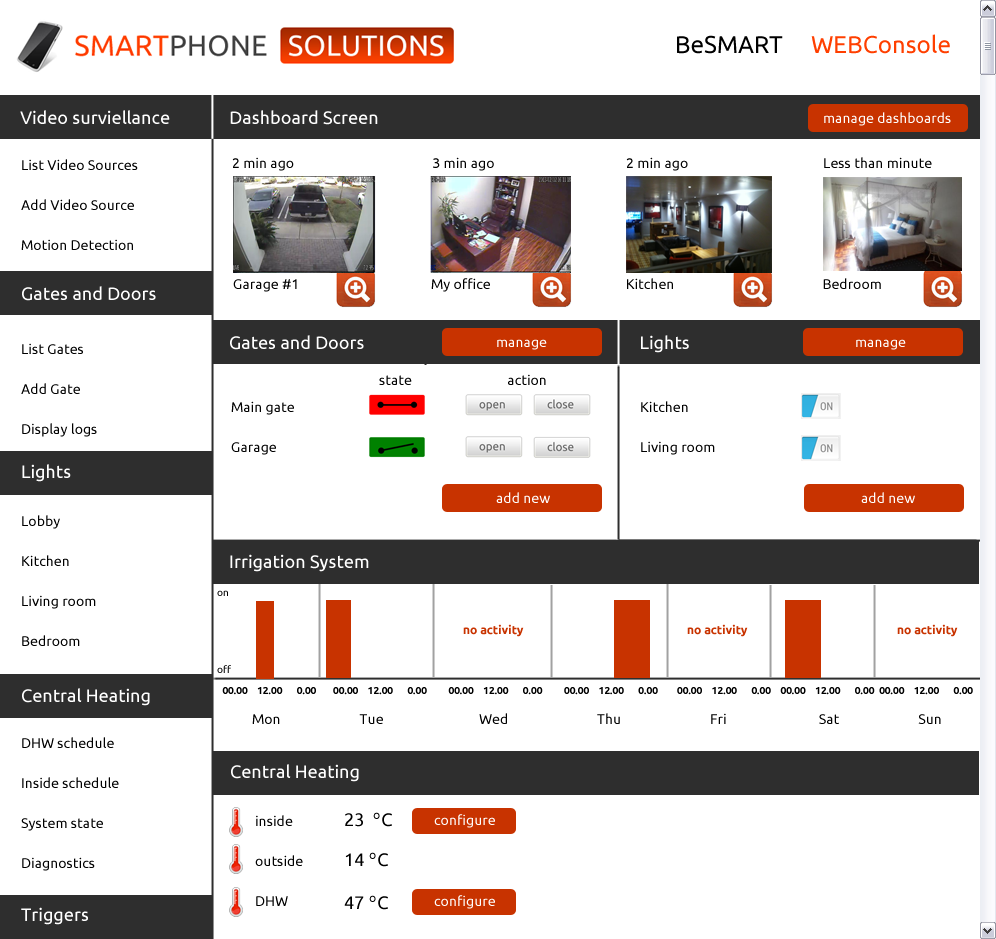 Dashboard screen could be personalized according to your needs.
On the video surveillance section you can list video sources, add video source and set the parameters of motion detection. On the Gates and doors section you can list gates, add new gate and display your logs. On the light section you can set the parameters of each section of your house, for example lobby, kitchen, living room, bedroom. On the central Heating section you can control DHW temperature Schedule and Inside temperature schedule. You can also view the whole system state and make some diagnostics.
Irrigation system can be configured to show the time schedule of working hours. Central heating show actual temperatures, and allow to configure them.