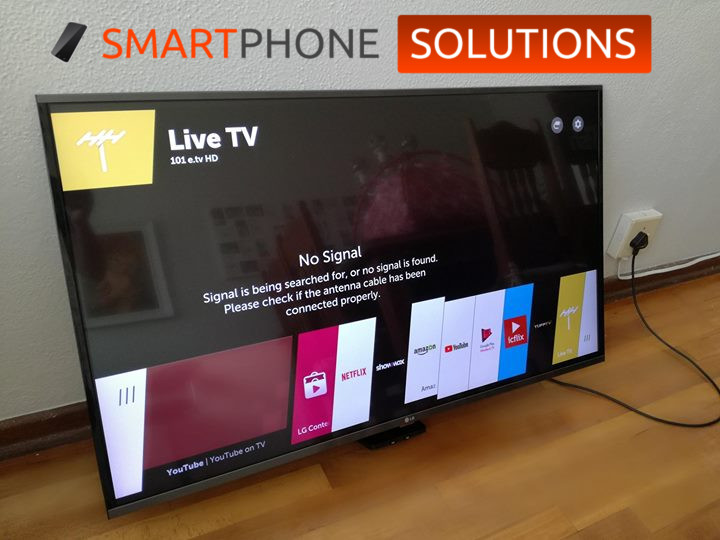 Can you stream CCTV IP camera video to LG Smart TV ?
March 9, 2020
Yes, if you look for a LG smart tv cctv app – here is the detailed instruction and manual.
The LG company is known for the production of good quality televisions in both the economy and the Premium segment.
LG has the following types of televisions in its offer:
OLED TVs
NanoCell TVs
4K UHD TVs
Full HD TVs
Unfortunately, all LG televisions, even those equipped with the modern Smart function, do not have a built-in application that allows the playback of streams from CCTV cameras.

CCTV cameras, both analog and digital (IP) delivering a signal in the stream format, need specialized software to watch the content directly on a LG TV.
Our solution allows you to create proxy in signal transmission between the CCTV camera for monitoring and the LG TV.
The application we offer It allows you to convert RTSP stream to DLNA protocol which is built into LG TV and other competing brands.
We support those cameras that use the well-known HTTP protocol in the RTSP transport layer as shown on the diagram below: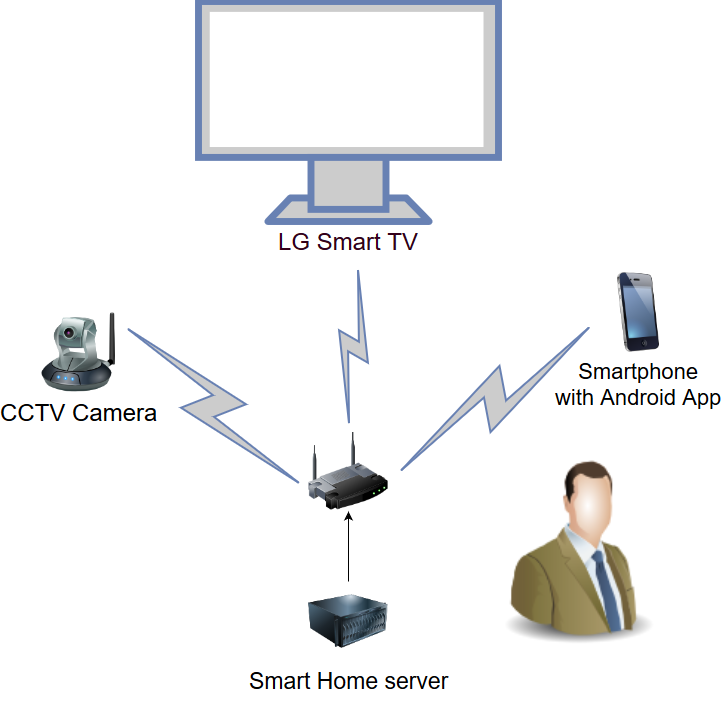 Sample LG TV connected wireless to home router has been presented on the header picture above.
How to install the application for image from CCTV cameras on LG smart TV ?

First of all, download the application to your Android phone, which you can find one the Download page or use Google Play
At the moment, we do not support iOS – sorry
In the next step you need to connect your TV LG to the same network (WiFi or LAN cable) where your phone is connected.
It is very important that your camera and phone must be in the same subnetwork – without firewall or other separation protocol enabled.
You may use Ping command to check if ICMP and TCP communication could be established between phone / TV and the camera itself.
If you with to know the IPv4 address of your TV – it could be found in the network settings. If you are using DHCP – your can check the admin router log for IP address table.
In most of the cases being in the same network WiFi or LAN Cable will be enough to have direct IP connection available.
If there is another router between IP camera and phone or TV, you are probably using Network Address Translation (NAT) or Masquerade mechanism which may requite to configure static routings. Please contact a network specialist for this matter.
How to connect LG TV to your home WiFi / LAN Network ?
All new models of LG TVs have the option of connecting directly via a wireless network to your home router.
However, if you have an older model that does not have a built-in WiFi card and you need to connect your TV with an RJ-45 cable directly to your router.
Most wireless routers have additional LAN inputs to connect devices using cables.
In case your router does not have an RJ45 LAN input, you need an additional router with WiFi Client mode or replace your current router with the appropriate one – one that has the ability to connect devices via a LAN cable.
The standard configuration of the device's router is wired in the same network as the devices connected with WiFi. If so, I do not need any additional configuration.
If you have any problems – contact us.
Please notice that we also work with other DLNA UPnP compliant TV like Samsung, Sony. Detailed list of TV with DLNA and LAN support is presented below :
Toshiba 65UL610U Cinema Series 65-Inch 1080p 480 Hz Local Dimming 3D LED-LCD HDTV with Net TV
Toshiba 47TL515U 47-Inch Natural 3D 1080p 240 Hz LED-LCD HDTV with Net TV
Panasonic VIERA TC-L42E50 42-Inch 1080p 120Hz Full HD IPS LED-LCD TV
Panasonic VIERA TC-L42ET5 42-Inch 1080p 60HZ
Panasonic VIERA TC-L42E50 42-Inch 1080p 120Hz Full HD IPS LED-LCD TV
Samsung UN32EH5300 32-Inch 1080p 60 Hz Smart LED HDTV
Toshiba 32SL415U 32-Inch 720p LED-LCD HDTV with Net TV
TV LG 47LEX8 / NANO LED / 3D / DLNA
TV LED 46 Grundig 46VLE8220 100Hz DLNA USB REC
LG 42LM615S SAT TV CINEMA 3D DLNA JM SYSTEM
LG 42LM615S SAT TV CINEMA 3D DLNA JM SYSTEM
TV LED 3D LG 47LX9500 SMART,FULL-HD,400Hz,DLNA
LG 42LM615S SAT TV CINEMA 3D DLNA JM SYSTEM
LG 42LN570S SAT TV SMART DLNA JM SYSTEM
3D SMART TV LED 55″ 55LM670 WIFI DLNA
TV LG 42LA6130 LED 3D FHD DLNA 100Hz
TV LED 32″ LG 32LE5500 100Hz FullHD DLNA
LG 42LN570S SAT SMART TV DLNA JM SYSTEM
LG 42LN570S SAT SMART TV DLNA JM SYSTEM
LG 42LM615S SAT TV CINEMA 3D DLNA JM SYSTEM
TV Toshiba 00646225LED 46" 3D SmartTV DLNA MPEG4
TV TOSHIBA 32L4333DG LED 32″ FullHD WIDI DLNA
TV PANASONIC TX-L32E6E SMART TV 100Hz DLNA
How your solution for CCTV streaming to TV works in practice
Our SHS Application works like proxy and routers signal from CCTV camera to TV using DLNA on demand protocol.