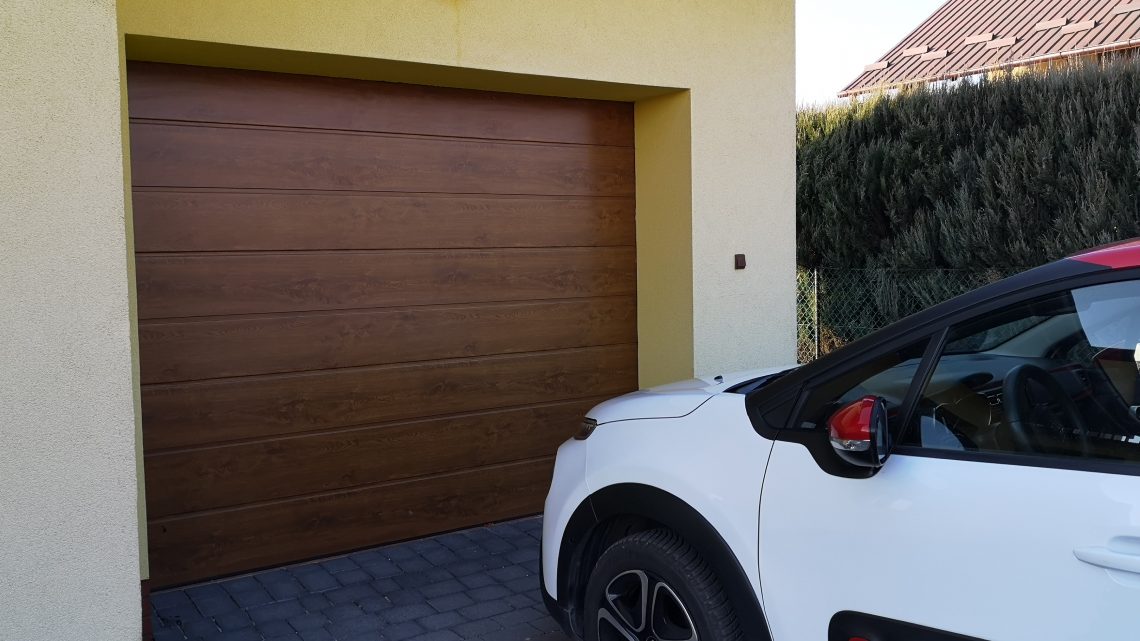 How to open gate with smartphone
March 10, 2020
If you look for a cheap and easy way to control garage door with phone – check our step by step manual. Some part of our tutorial may require expert knowledge in the field of electrical and microelectronic and should be performed by authorized technicians.
Why you may want use your smartphone to open garage gate?
Many people have gates in their apartments or single-family houses controlled by radio receivers with a frequency of 433 or 868 megahertz, which require separate remote controls.
Of course, having one or even two remote controls in the set for gate automation is convenient, but it still brings some inconvenience.
First, we must remember that it should be in our pocket or in the car.
Secondly, we must ensure that the batteries are always operational.
Thirdly, if we need to grant access to our gate to a third party – especially when we are not around – it can be troublesome because we usually have two remote controls available at most.
Therefore, it is worth considering changing your radio remote control for opening the gate gate to a modern solution in the form of a smartphone application in the following cases:
We want to open the gate to more people than we have remotes available
We often forget or we lose the gate remote control
We want to enable the garage to be opened remotely – via the internet
We don't want to carry devices other than our smartphone with you
We want to temporarily give someone access to the game – for example, we have a garage that we rent
It is also worth paying attention to the safety measures of our property:
The gate remote control can be stolen or lost and a person who acquires it can easily open our garage gate.
If a phone that is locked and secured with a password or a fingerprint is stolen, it will be much more difficult to access the control application.
Overall, it is very easy to block access to SmartHub on one device of your choice over the internet.
On the other hand, the physical revoking of the radio remote control acces that we have lost requires reprogramming of the control codes – in all other remotes.
As can be seen from the above There are several reasons why you should consider upgrading and replacing your existing gate opener with an application on your smartphone or smart watch.
Below we will present a few possible solutions for opening garage gate via smartphone that you can use in your home or office.
Is it possible to control my garage gates using Android smartphone ?
The basic answer is Yes and depending of your hardware you have at least two option.
Scenario 1. Bypassing radio and use physical relay switch to control the gate
You can prepare a small device with relay switch inside that will be able to trigger the door opening circuit by shorting the control line.
For manual (physical switch) you need a relay to raise the electrical circuit.
Garage door drive can easily open your smartphone. This allows a special module inserted in the gate hardware.
This module is logged into your WiFi and has a direct access to Smart Home Server. Thanks to that you can control your gate remotely by the phone even from the very remote locations.
Scenario 2. Proxy receive for radio controlled gate opener
This case is a little bit more complex than the previous one but in some caseses – this is the only solution – we call it "wireless" because there is no physical connection between our controller and gate electronics.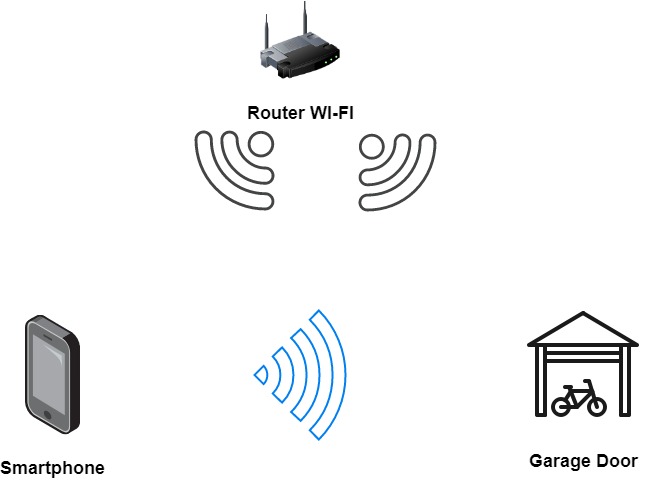 When producer do not provide hardware (physical) switch to trigger gate open signal and you don't want to interfere in the construction of the device, which may void the warranty – you need to choose this pure radio control – that basically works just like your factory gate remote.
In this solution we send the the radio wave signal from the remote and forward it to the gate radio receiver.
This solution is also more expensive because you need a radio transmitter compatible with your Raspberry or Arduino microPC
We supports both Radio and Switch controlled gates. We support many produces and manufactures from all over the world, like Kaiser, FAAC, Hormann, Beninca.
Supported frequencies for gate radio controllers are 433,92 Mhz and 868 Mhz.
Why use Beninca gate opener?
Opening the gates of the mobile phone is especially convenient when the gate is located directly on a busy street (no sidewalk, turn onto the property directly from the lane). In this case, only reacts with the pilot several meters. It follows that we have to drive up to the gate to open it. During this time, the other cars will have to wait until the gate opens. It takes sometimes 40s. In heavy traffic it matters. If we open the door module for a mobile phone can send a signal gate opening much earlier and directions to the property, where the gate is already open.
Do you need an additional smartphone for your garage opening remote?
Here is the list of Android OS phones ready to be used as remote gate controller:
You can choose from among dozens of phone models available in our new store available at various prices. Everyone will find something for themselves – we offer both a premium segment phone and cheaper budget models. Remember that to open the garage the phone must have Android operating system on-board .